Diese Veranstaltung hat bereits stattgefunden.
Frühjahrskonzert 2023
22. April von 19:00

-

21:30
Freuen Sie sich auf einen entspannten Konzertabend mit anschließendem kulinarischen Ausklang.
Einlass wird um 18:30 sein, Konzertbeginn um 19:00.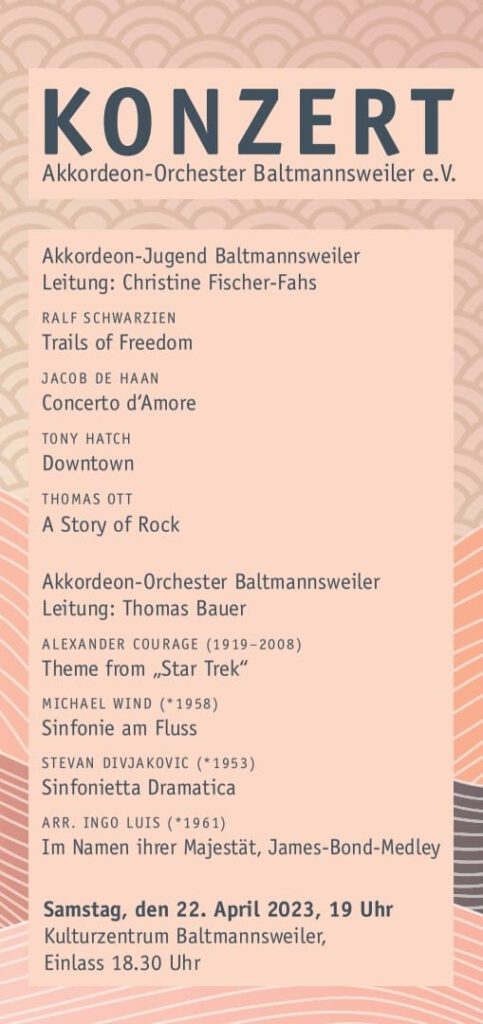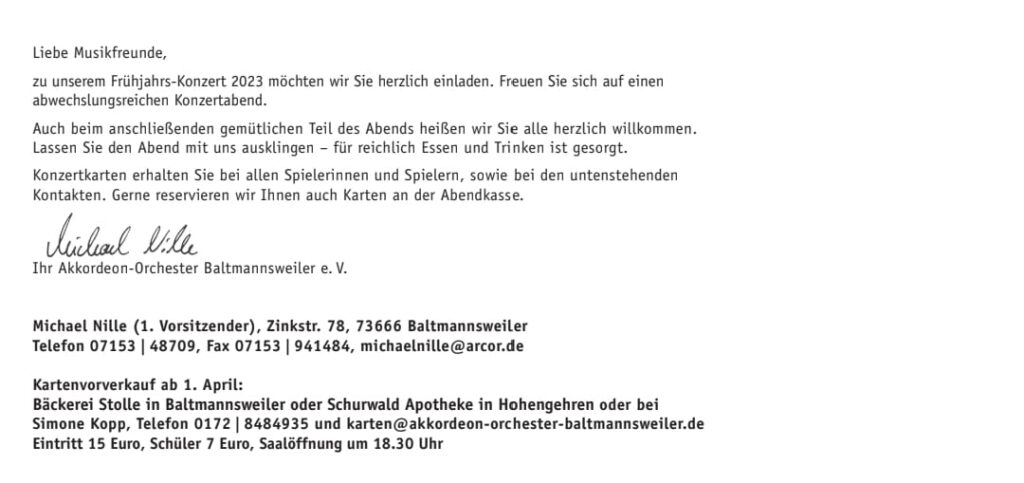 Sie hören die Jugend des AOB im ersten Teil.
Ralf Schwarzien – Trails of Freedom
Jacob de Haan – Concerto d'Amore
Tony Hatch – Downtown
Thomas Ott – A Story of Rock
Im zweiten Teil des Konzertes spielt wie gewohnt das AOB.
Alexander Courage – Theme from "Star Trek"
Michael Wind – Sinfonie am Fluss (2014)
Stevan Divjakovic – Sinfonietta Dramatica
Ingo Luis – James Bond Medley "Im Namen ihrer Majestät"